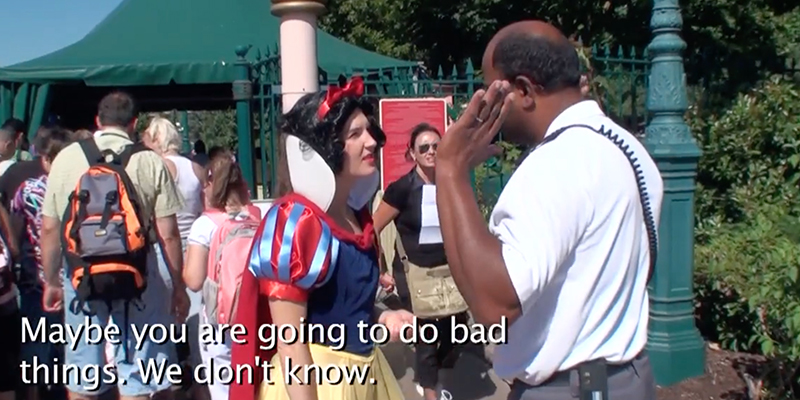 NORDISK PANORAMA: Kortfilmer av Pilvi Takala
-
Nordisk Panorama Film Festival presents five short films by the Finnish artist Pilvi Takala; The Stroker (2018), Real Snow White (2009), The Committee (2014), Worker's Forum (2015) and The Trainee (2008). Total length ca 60 min.
Read more
Takala's video works are based on performative interventions: she researches specific communities and questions the normative rules and truths of our behaviour. Pilvi Takala is selected to represent Finland at the 59th Venice Biennale in 2022.
Admission free, but max 50 persons due to the Covid-19 regulations.
Part of Nordisk Panorama Film Festival 2020.
The films will also be shown non-stop at Malmö Konsthall during the Gallery Week 24.9–27.9 (NOTE! Saturday only 11 am to 1 pm).
Image: Pilvi Takala, Real Snow White,  2009 (video still)