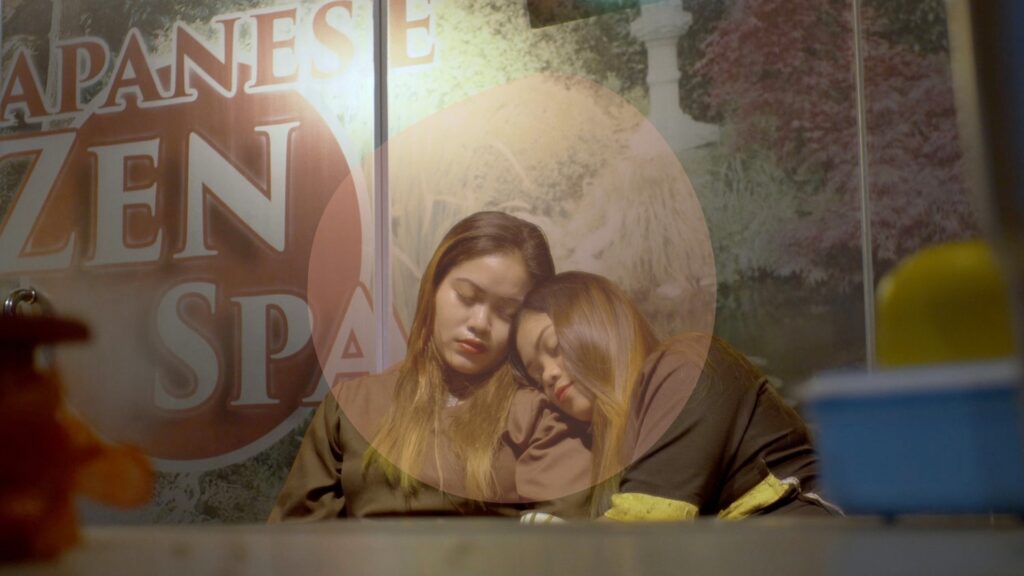 Nordic Panorama Film Festival 2022
Screening of Powernapper's Paradise 22.9–27.9 2022
Whilst we generally discourage napping at festival screenings, this one is slightly different… When filmmaker Samir Arabzadeh first moved to the Philippines, a big cultural difference he discovered between his new life and his old life in Sweden was that of "napping culture". He'd see it anywhere and everywhere, at any time during day or night. It fascinated him. So much so, he decided to make a film about it: Powernapper's Paradise. Presented at Malmö Konsthall complete with suitably comfortable seating so if you're feeling all festivaled out, get cosy, and grab yourself forty winks.
Information
Weekdays: 11 am – 3 pm
Sat & Sun: 11 am – 5 pm
Duration: 15 min
Where: C-salen, entrance via SMAK
Admission free
A collaboration with Nordic Panorama Film Festival 2022 and Malmö Konsthall
OBS! The main exhibition is closed for reconstruction.