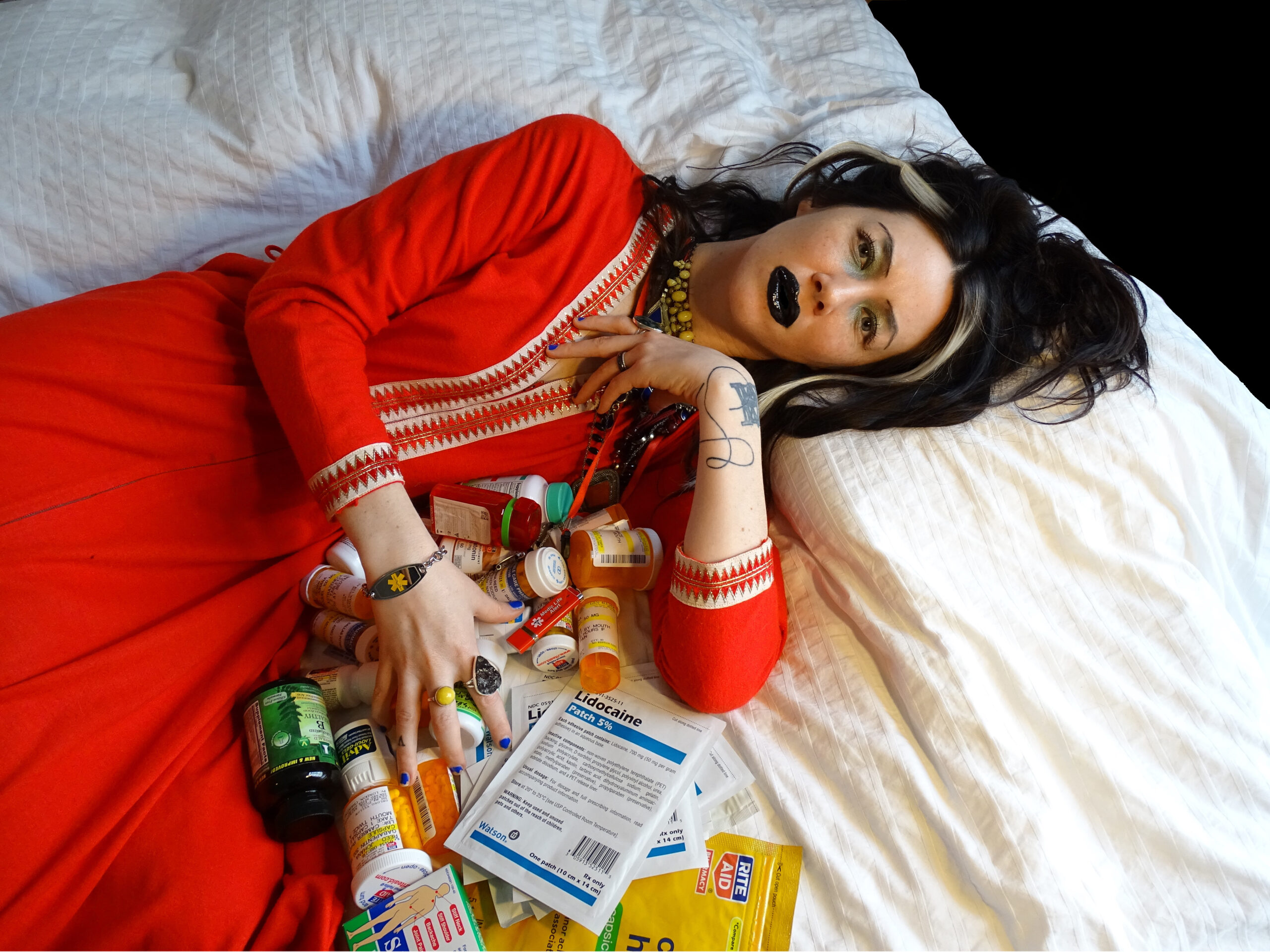 metood presents filmprogram
-
Film programme:
Christine Bylund: Att Andas Eld: Om kropp, byråkrati och trauma
Kaur Chimuk, in collaboration with Soumya Mukherjee and Keepa Maskey: To the queer resistance and subversion in fragments
Johanna Hedva: My Body is a Prison of Pain so I Want to Leave it Like a Mystic but I also Love it and Want it to Matter Politically
MakeMake: Gummistövlar/Rubber
This film programme is also presented on a screen in Mellanrummet during the period 10–13.10.
Metood is supported by the Swedish Arts Council, the Swedish Arts Grants Committee and the City of Malmö.
Image: Johanna Hedva: My Body is a Prison of Pain so I Want to Leave it Like a Mystic but I also Love it and Want it to Matter Politically. Photo: Pamila Payne.