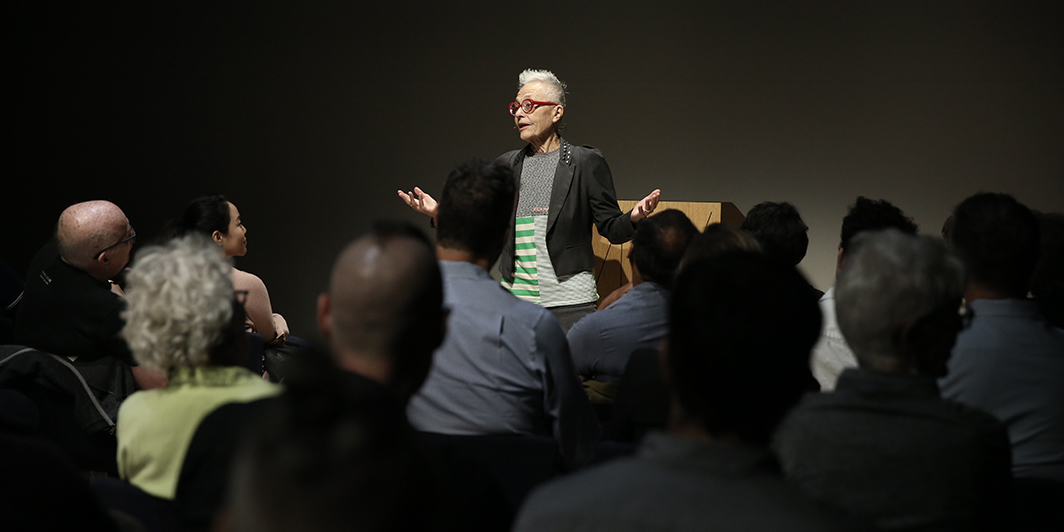 METOOD presents Barbara Hammer
-
Barbara Hammer's legendary performative lecture The Art of Dying or (Palliative Art Making in the Age of Anxiety) is screened, recorded at the Whitney Museum of American Art on the 10th of October in 2018. Length: 56 minutes.
Inspired by Rainer Marie Rilke's book Letters to a Young Poet, 79 year-old lesbian artist Barbara Hammer ruminates on the experiences of living with advanced cancer while making art. In this performative lecture Hammer shares guidelines and film clips from her long-term art-making practice.
Starts with a presentation of Metood and an introduction of VåldO, The Violence and Social Care Inspectorate.
Barbara Hammer (1939–2019) was a visual artist working primarily in film and video. She has made over 80 moving image works in a career that spans over 40 years. She is considered a pioneer of queer cinema.
Courtesy of the Estate of Barbara Hammer and Whitney Museum of American Art
Free entrance, limited number of seats.
Metood is supported by the Swedish Arts Council, the Swedish Arts Grants Committee and the City of Malmö.
Photo: Paula Court. Courtesy of the Estate of Barbara Hammer & Whitney Museum of American Art