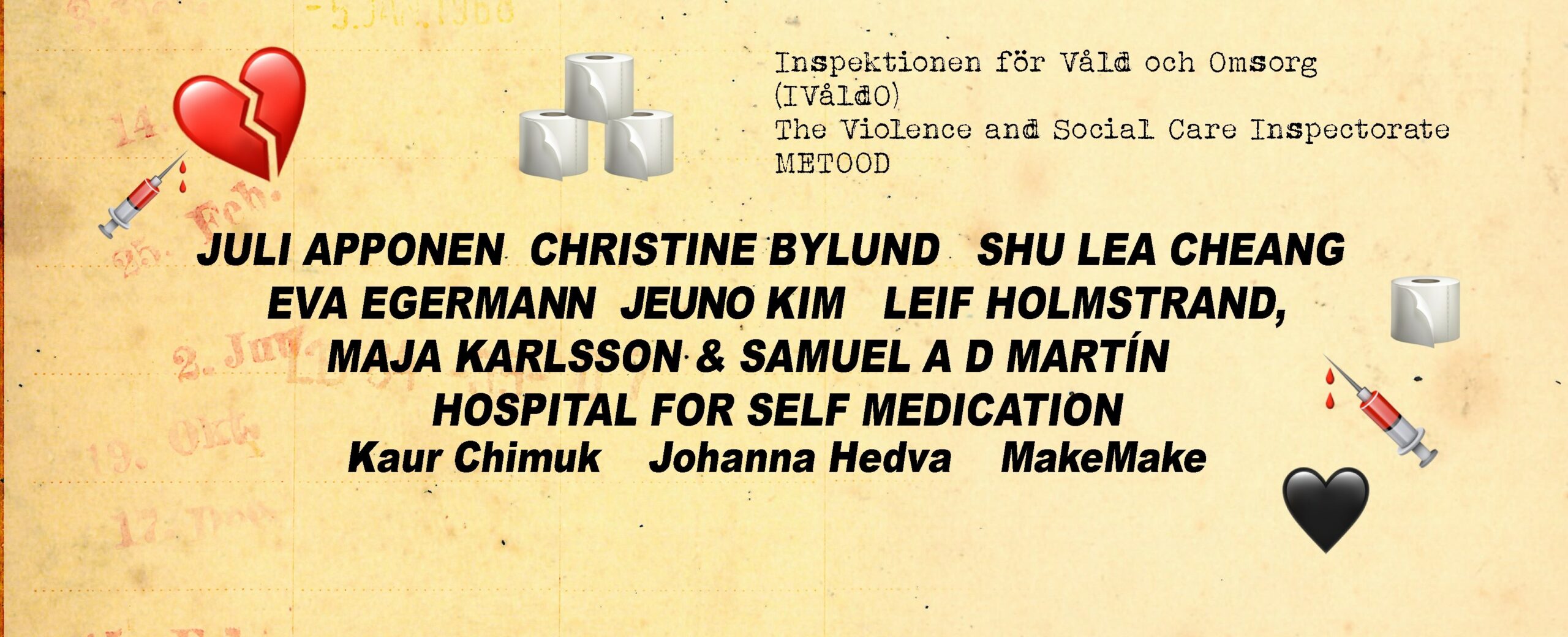 METOOD: Inspektionen för våld och omsorg
-
The Violence and Social Care Inspectorate is instituted for the patient that doesn't want to define freedom in relation to the institution, for the queer that refuse to live out liberation by means of identity categorization, for those that won't beckon to social benevolence in affirmation of well-to-do reproductive norms for the sake of becoming intelligible as social, desiring, political beings. Let's say that the time for normative violence is up!
Via performative lectures, performance, presentations, sculptural intervention and film Metood is aiming to forge critical perspectives on liberation and subjungation, heading towards a counterintuitive resistance movement that trips up the banale and brutal practices of self-fulfillment characteristic of neoliberal welfare society. We will probe the performative "state of post-palliation", a take that puts the subject in inescapable material relation to public authority via the conventional stages of the healthcare protocol, with non-optional lifetime at stake.
IVåldO instigates a creative field that detours the linear, accumulative animation of life. Come, let dead time flourish, deadpan temporality reign and devoutly critical desires flare up and blossom forth in splendours of disidentification!
Healthcare protocol (see also below)
Metood is supported by the Swedish Arts Council, the Swedish Arts Grants Committee and the City of Malmö.