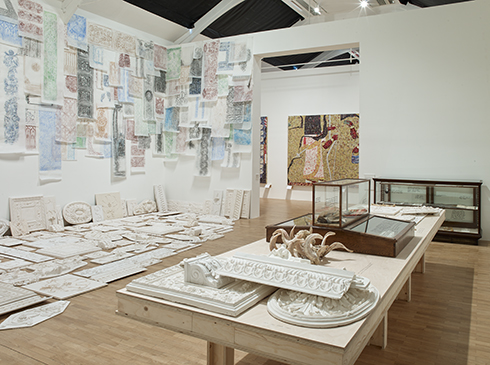 MENA TALKS
-
An event by Migration Memory Encounters project (MME) that was formed in 2017 to create a platform for the various art forms from migrant artists to showcase their work and begin a vital conversation with the Swedish society. This track aims in creating a thematic public discussion forum with arrangements on important political and social topics but based on literature, art, film, and activism.
MENA talks will focus on Middle East and North Africa Mellanöstern och Nordafrika in connection with the Michael Rakowitz exhibition The Invisible Enemy Should Not Exist (Room G) at Malmö Konsthall. Rakowitz' first European survey show was on view at Whitechapel Gallery in London until the 25th of August.
Participants: Behrouz Boochani, Hashem Ahmadzadeh, Rahel Weldeab Sebhatu, Hadi Muhialdeen, Ashraf Haddad, Michael Rakowitz, Sandi Hilal, Joanna Lombard among others.
Mena Nationalism
In Swedish, English and Arabic.
Free entrance and limited number of seats.
MME is funded by the Swedish Arts Council and the City of Malmö.
Image: Installation view: Michael Rakowitz, Whitechapel Gallery, London, 2019. Photo: Stephen White