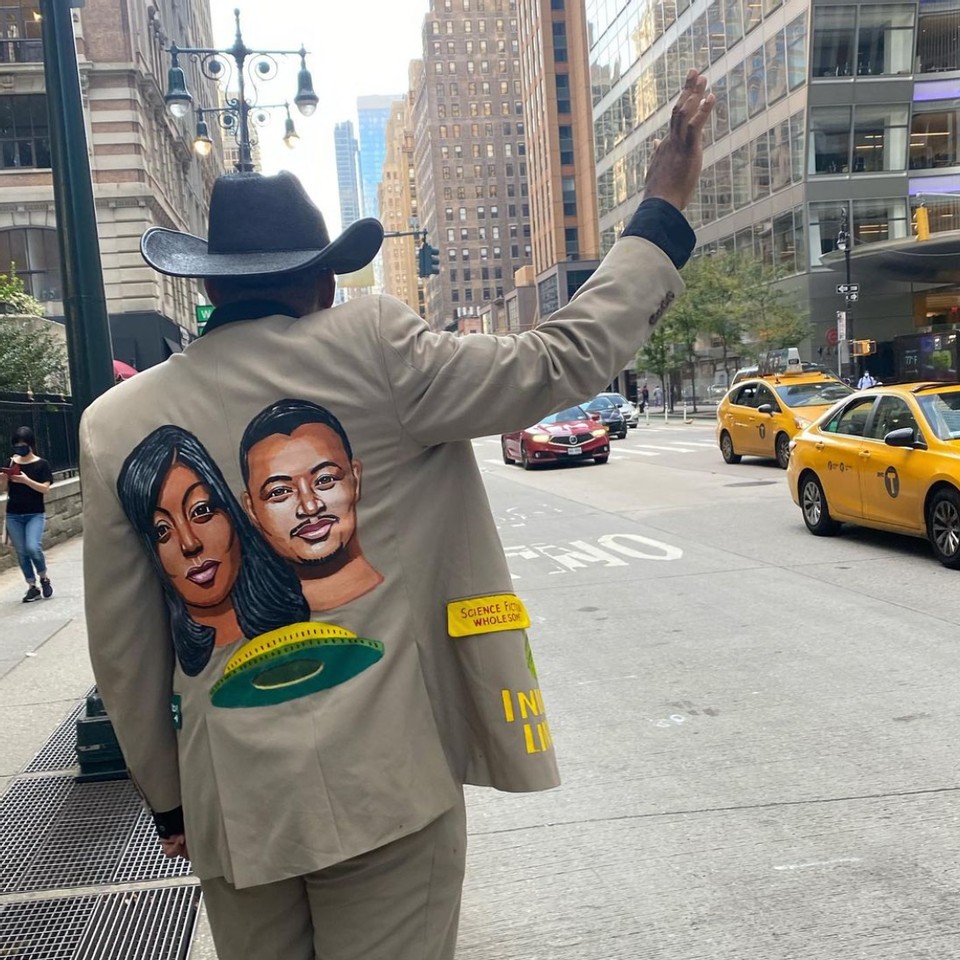 Meetings with art
13.6 2022
Why art is needed in daily activities and why people with disabilities are needed in the art world. An inspiration day for people in Skåne who works with people with disabilities.
Participants
Creative Growth Art Center was founded in 1974 in Oakland, just outside San Francisco in the United States, and is a frontrunner in the art field for people with disabilities. Creative Growth has established a model for a creative platform guided by the principle that art is fundamental to man's way of expressing himself and all people have the right to its communication tools. William Scott, the artist behind this summer's exhibition at Malmö Konsthall, has worked at Creative Growth for over 30 years.
Inuti started in 1996 in Stockholm and is a studio business for artistically gifted people with functional variations. The aim of the activity is to create an opportunity for artists with LSS needs to be an active part of cultural life. Inuti is a five-part business and runs three studios in Stockholm, an art gallery and an art collection – "Inuti Collection".
Kulturcentrum Skåne is a regional, outward-looking cultural activity in Lund for people with intellectual and cognitive functional variants. The Cultural Center wants to lay the foundation for lifelong learning and artistic creation. The center runs a three-year post-secondary artistic education; a cultural workplace in the form of daily activities as well as course activities and collaborates with municipalities, regions, cultural institutions, cultural practitioners and colleges / universities. Since 2011, Malmö Konsthall has run Konstlyftet, a project that has been developed in close collaboration with Daily Activities according to LSS for adults with cognitive or physical disabilities. The participants have created art after being inspired by Malmö Konsthall's exhibitions, and have exhibited their work every year. From 2021, Konstlyftet is a collaboration with the Functional Support Administration and MKB fastighetsbolag. In 2021, public works of art were made at Trevnaden in Sofielund, Malmö.
Also showing William Scott's exhibition and workshop
More detailed program to come.
Questions and more info: Lucy Smalley, project manager pedagogy, Malmö Konsthall lucy.smalley@malmo.se / 0709 34 12 92
Inspiration Day is part of the Listen project, which is supported by Region Skåne.
Information
Date: Måndag 13.6 2022 Time: 9:30—16 Place: Malmö Konsthall, S:t Johannesgatan 7, 211 46 Malmö The day is free of charge. Booking: no later then 30/5 link.
Links