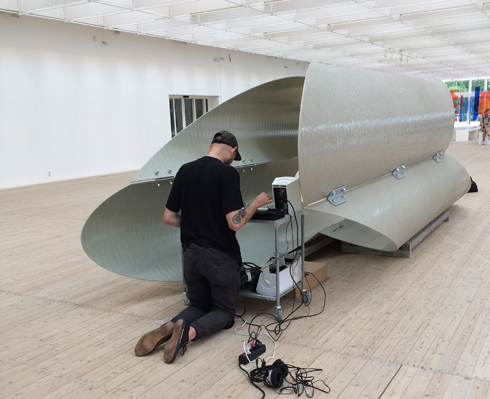 Listen to the exhibition!
-
Samuel Sundin Waldenström, also known as Sunwald, is a composer who operates with sound between time and large scale space. In a new sound piece dedicated to Siri Aurdal's exhibition Continuum, Sunwald takes the concept of sound and waves as a starting point in a meeting with Siri Aurdal's sculptures.
Sunwald's music mixes sine waves, "field recording" and white noise offering a new dimension to the exhibition.