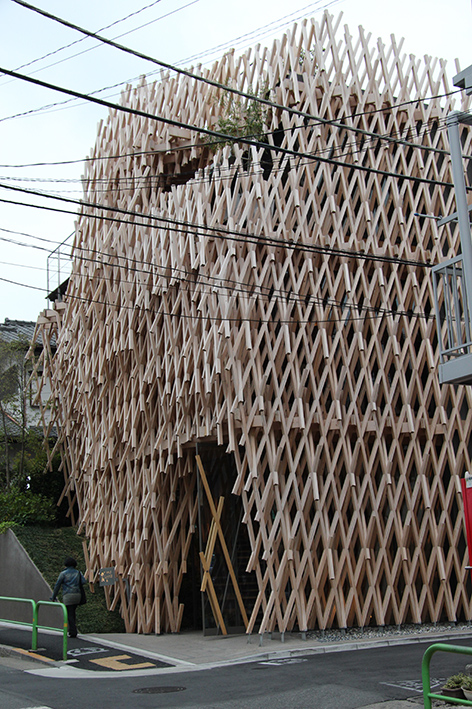 LECTURE: What is textile architecture?
-
What is textile architecture? Does the term refer to draped buildings that are wrapped in two-dimensional layers or to interiors where textiles are used in a spatial way? Kristina Fridh and Margareta Zetterblom describe what textile architecture can be – including with examples from Japanese architecture – and how they interpret it by jointly experimenting with textile materials on external building facades to improve noisy urban environments.
Kristina Fridh is an architect and researcher at the Academy of Design and Crafts at the University of Gothenburg and Margareta Zetterblom is a textile designer and researcher at the Swedish School of Textiles at the University of Borås.
Co-organiser: ABF Malmö. Admission is free but places are limited. In Swedish.
Image: Sunny Hills from 2013 in Tokyo by the architectural firm Kengo Kuma and Associates. Photo: Kristina Fridh