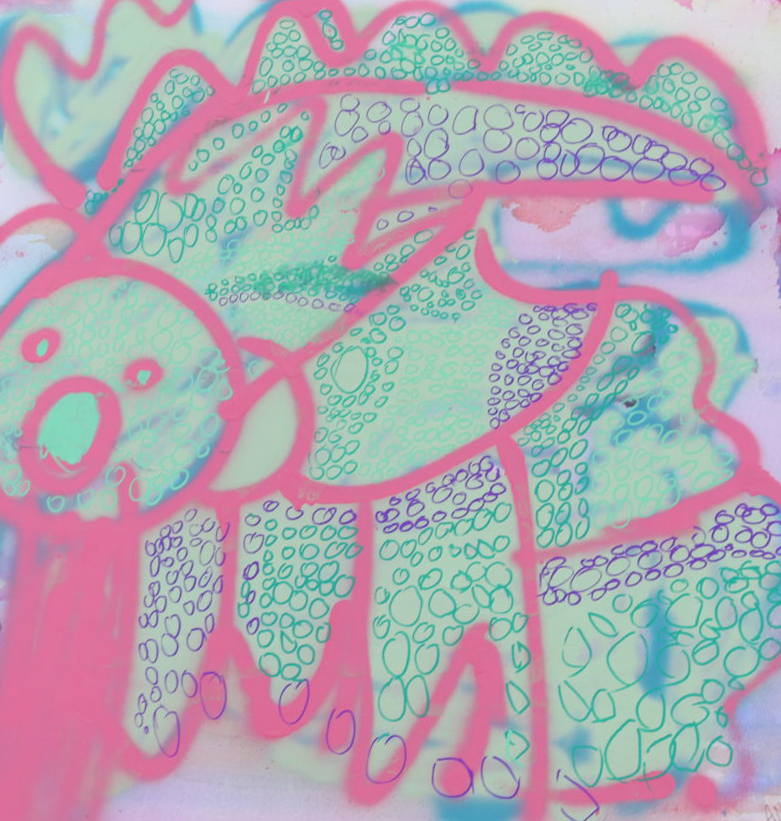 Konstlyftet: Square to the Power of Ten
13.10 – 13.11 2022
Exhibition with ten participants from five LSS residencies (state accommodation for people with developmental disabilities) and two daily activity centres who have worked with the artist Max Avasoo. Participants were shown Malmö Konsthall's summer exhibition with William Scott and Sandra Mujinga. Through the process, the personal creativity of the participating artists has been given space to develop.
They have had an outreach workshop at their place of residence, six workshops at Malmö Konsthall and an exhibition meeting together. Max Avasso prepared plywood boards in three different sizes that participants have worked on with a variety of materials including spray paint, watercolour, acrylic, charcoal and crayons. The participants have known exactly what they wanted to do from the beginning and have used the workshops opportunities to test new ideas and experiment. The work you see in this exhibition in a selection of the work made during the workshops.
Many thanks to participants and staff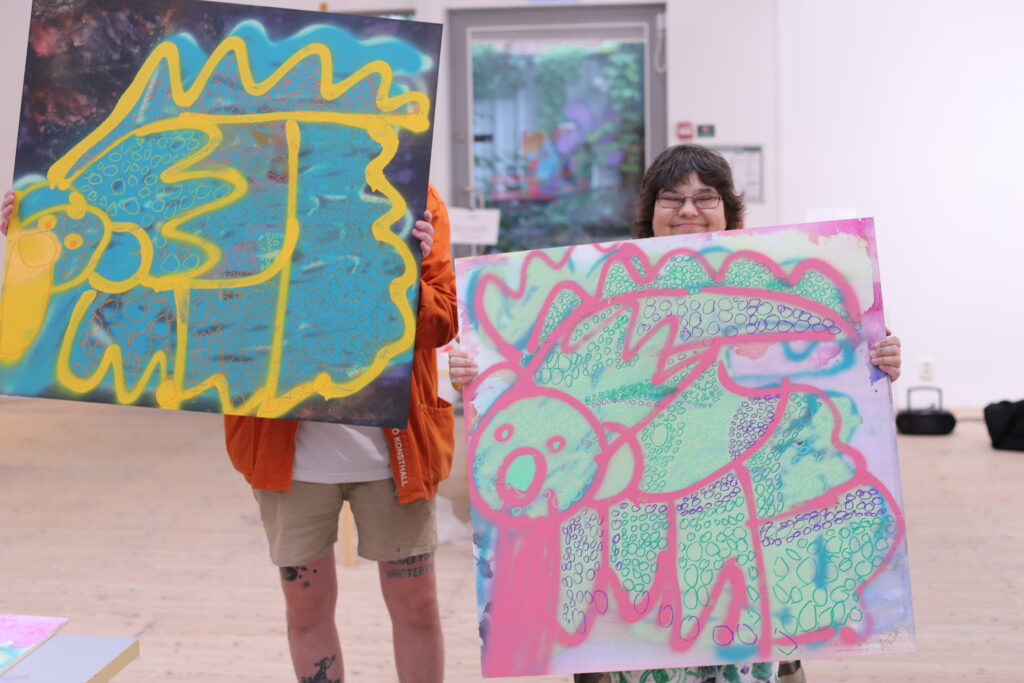 Information
What: Miniexhibition
When: during regular opening hours
Where: workshop
Artist / project leader: Max Avasoo
Project leaders / educators: Antje Nilsson and Lucy Smalley, Malmö Konsthall.
Konstlyftet 2.0 is an evolved version of a previous project at Malmö Konsthall, which is now taking place in collaboration with the Funktionsstödsförvaltningen in Malmö and MKB Fastighets AB.
Konstlyftet 2.0 also consists of a public art commission that will be inaugurated in the autumn of 2022 in Bellevuegården, Malmö. Six participants from four different LSS-houses have been working under the guidance of artist Nina Jensen. This is the second time that Konstlyftet has been commissioned to make public art works. On the 25th of November 2021, three artworks were inaugurated at Trevnaden in Sofielund, Malmö. Three participants from Holmgången daily activity centre, Maxmud Warsame Haji, Uffe Reinholdsson and Anna Jakobsson, made their own public art works under the guidance of artists Karin Hasselberg Mang and Cecilia Wendt.
Many thanks to participants and staff