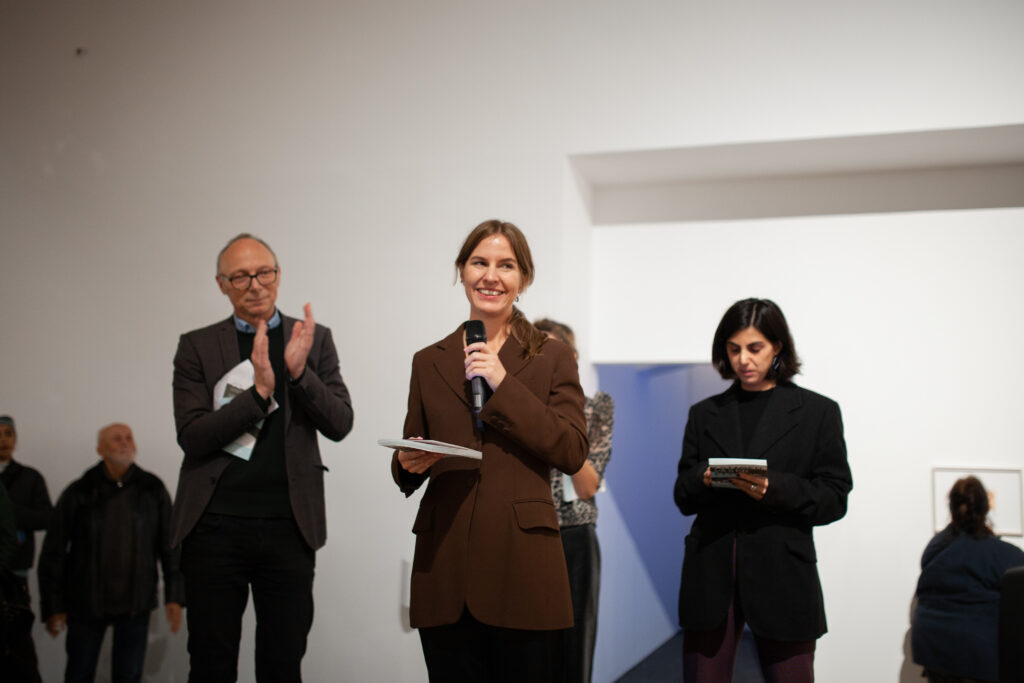 Guided tour with the curators: In the City Grows a Field
12.11 2022
Join us as the curators of the exhibition, Emily Fahlén, Asrin Haidari, Elena Tzotzi and Mats Stjernstedt, director of Malmö Konsthall, show the exhibition In the City Grows a Field, which showcases Malmö's teeming art scene. The guided tour will be held in Swedish.
The exhibition reflects the dynamic energy of the city, its attraction for artists to move to Malmö and stay there, the tenacity and integrity of art, and its network of alternative and artist-run exhibition spaces. The collective forces that create the conditions for artists to work in Malmö are highlighted: a unique collegial, artistic, and organizational situation that creates ripples on the water outside the city's borders and the established art institutions.

The curators on the exhibition in the exhibition catalogue
The exhibition is the result of a collaboration between the four curators.
Information
What: Guided tour
When: Sat 12 November at 2–3 pm
Where: The exhibition space
Language: Swedish
Drop in, admission free