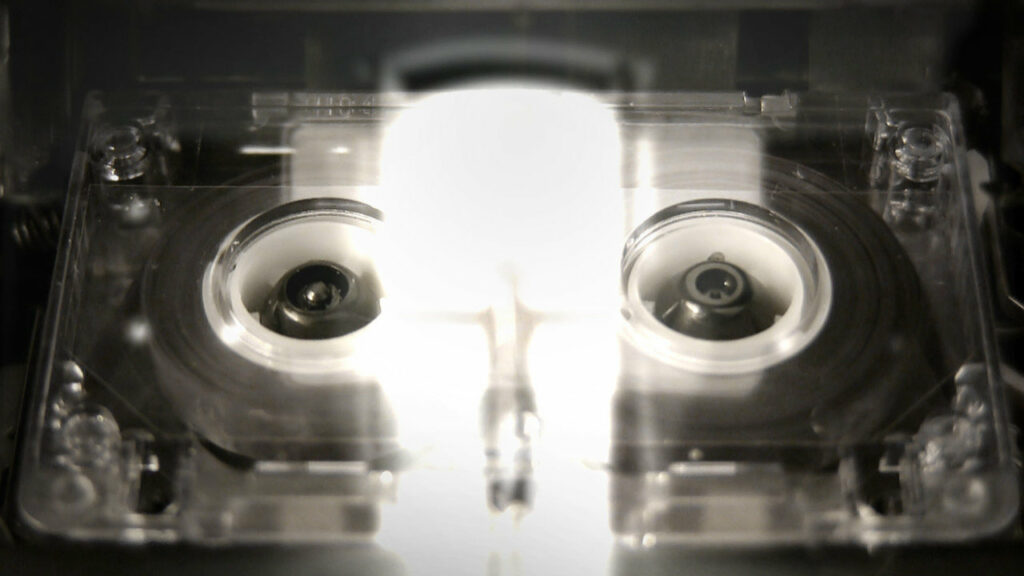 FILM: A Paixão de JL om Leonilson
A Paixão de JL (2015) is a documentary by Carlos Nader based on tape recordings Leonilson started to create from January 1990 onwards. The spoken journal discloses an intimate insight into the artist's dreams, memories, personal stories, and thoughts on the socio-political situation at the time.
Combined with related news and other video fragments and placed in relation to his works, the documentary takes the viewer along in the artist's daily life, mind and feelings, to show how these resonate in his oeuvre.
Information
The film is 1 hour and 22 minutes long and will be screened with English subtitles.
A Paixão de JL is a production of Bank Itaú Collection, Brazil
Image: A Paixão de JL, 2015 (film still)
C-salen