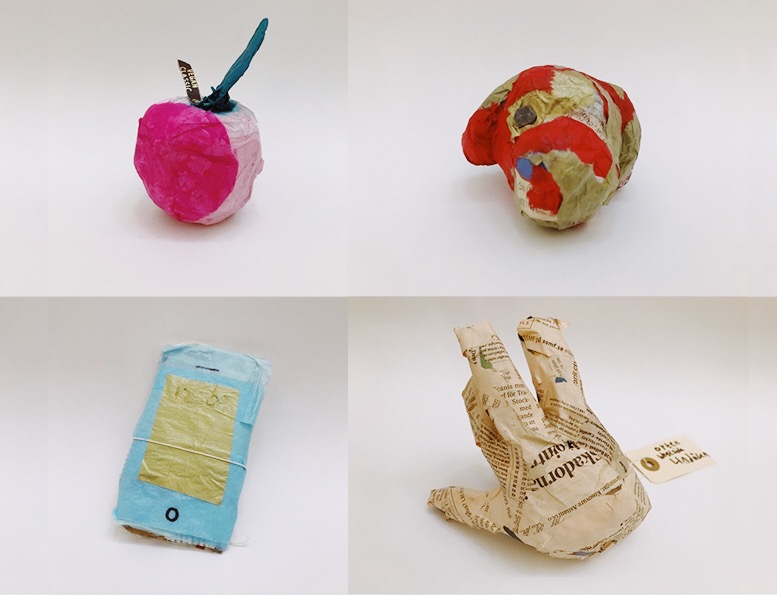 CULTURAL HERITAGE OF THE FUTURE!
-
This fall, students from 16 primary school classes have created their own art in Konsthallen's creative workshop, inspired by the Michael Rakowitz exhibition The Invisible Enemy Should Not Exist (Room G). The task at hand was to contemplate what should be saved for future generations; objects that would act as signifiers for the here and now. Using papier-mâché, the same material Michael Rakowitz utilises, the students created objects of personal significance. Some of the students also chose to write stories that resonate with their creations. These stories have been collected by Stadsarkivet, to be viewed as documents of the present day together with pictures of the objects.
Project managers and artistic educators: Inger Lönngren-Cranmer, Ylva Brännström och Johannes Kjellgren.
Artist: Aleksandra Kucharska
A warm thanks to: Kroksbäcksskolan 4B, Kroksbäcksskolan 4A, Glasbruksskolan 4A, Glasbruksskolan 4A, Husieskolan 4C, Husieskolan 4D, Ängdalsskolan 4, Ängdalsskolan 5, Kommunikationsskolan 5K, Augustenborgsskolan 4A, Augustenborgsskolan 4C, Gottorpsskolan 7D2, Lindängeskolans särskola gr 6-9, Vittra västra hamnen 7, Montessorigrundskolan Maria 7.
This project is a cooperation between Barnkulturenheten, Malmö Kulturskola, Malmö Konsthall and Malmö stadsarkiv.