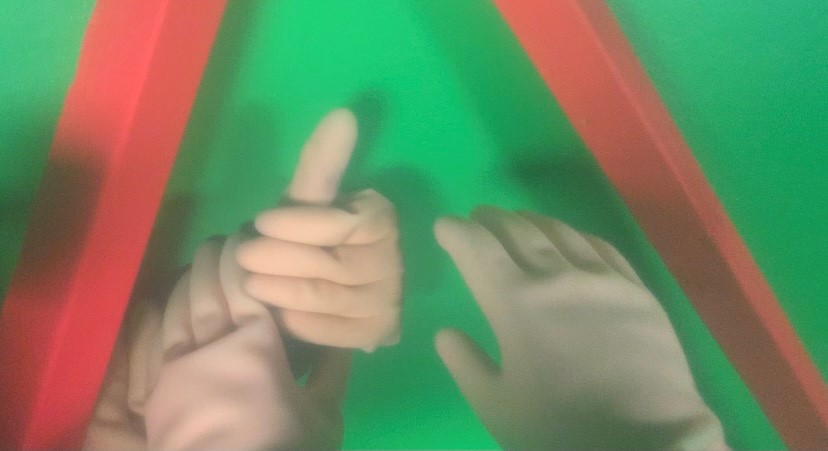 Conversation: In the Jungle There Is Much to Do / Saltomortal
5.10 2022
Welcome to a conversation between María Berríos and Jari Malta, hosted by Malmö artist Bélgica Castro Fuentes.
This is the first of 5 program nights by the mole artist duo Moloid A…. created for the exhibition A field grows in the city – 50 artists in Malmö, filled with exciting people and interesting conversations.
"Owl works when the stars come out.
Her eyes are wary and open wide.
She knows the entire jungle,
all the animals and where they hide."

Mauricio Gatti, In the Jungle There Is Much to Do
Information
What: Poetry reading, music, conversation
When: Wednesday 5.10 at 6 p.m.
Place: in the exhibition
Time: about 1 hour
Free entry
No pre-registration
The conversation is in English
Note! Replaces regular guided tour.
---
María Berríos is a former sociologist from Chile, she is a mother, researcher, editor and she writes and makes exhibitions around undocumented rumors and disappearance as a form. Her latest exhibition There is much to do in the jungle is currently on display at the Solidarity Museum Salvador Allende in Santiago de Chile. Currently living in Berlin.
Jari Malta was born in Montevideo, grew up in Barcelona and has lived in Malmö since 2018. When he is invited to curate exhibitions, he draws inspiration from friends, YouTube and dark dance floors.
Belgica Castro Fuentes, operating in Malmö, is known for her arpilleras, small textile wall hangings with motifs that bear witness to the Pinochet regime's oppression in Chile with violence and evil.