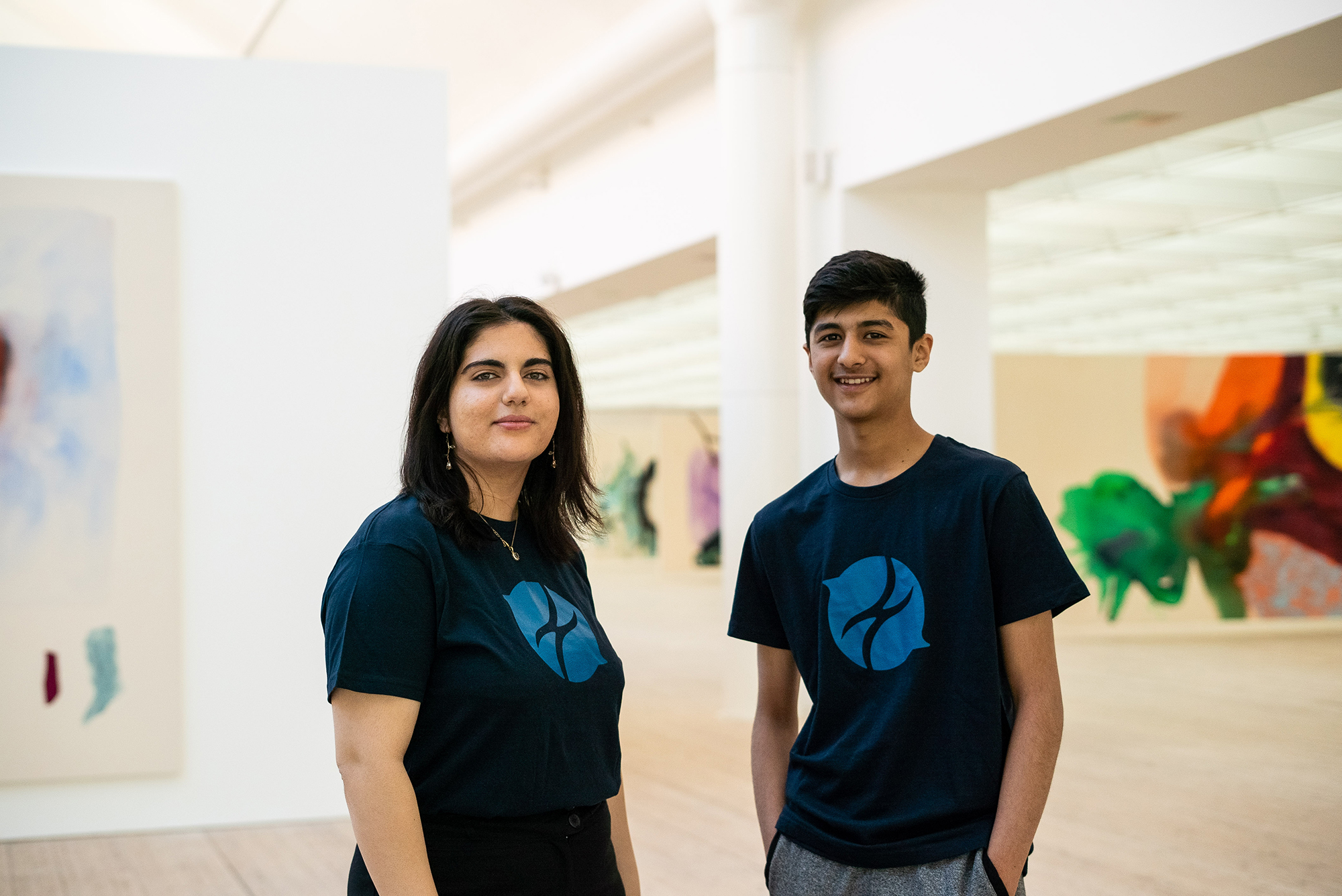 CLIMATE-TALK WITH YOUNG SEA AMBASSADORS
-
How is Malmö and the sea around us affected by climate change? And how can we work together for a cleaner sea?
In the new lecture series Art in the time of climate crisis, Nordic profiles in the field of environmental issues and art offer short talks on the environment, the sea and the future. The representatives of Malmö Konsthall are two young Sea Ambassadors, Fatima Khalil and Umer Khan, who talk about fighting for a healthier sea. During their time as Sea Ambassadors, they have spoken to the UN agency Unesco, met representatives of the Swedish government and received an invitation to the UN Climate Change Conference in 2020.
Art in the time of climate crisis is implemented with support from the Nordic Council of Ministers. The talk is in Swedish with Swedish or English subtitles. 
Picture: Fatima Khalil and Umer Khan. Photo: Fredrik Åkerberg