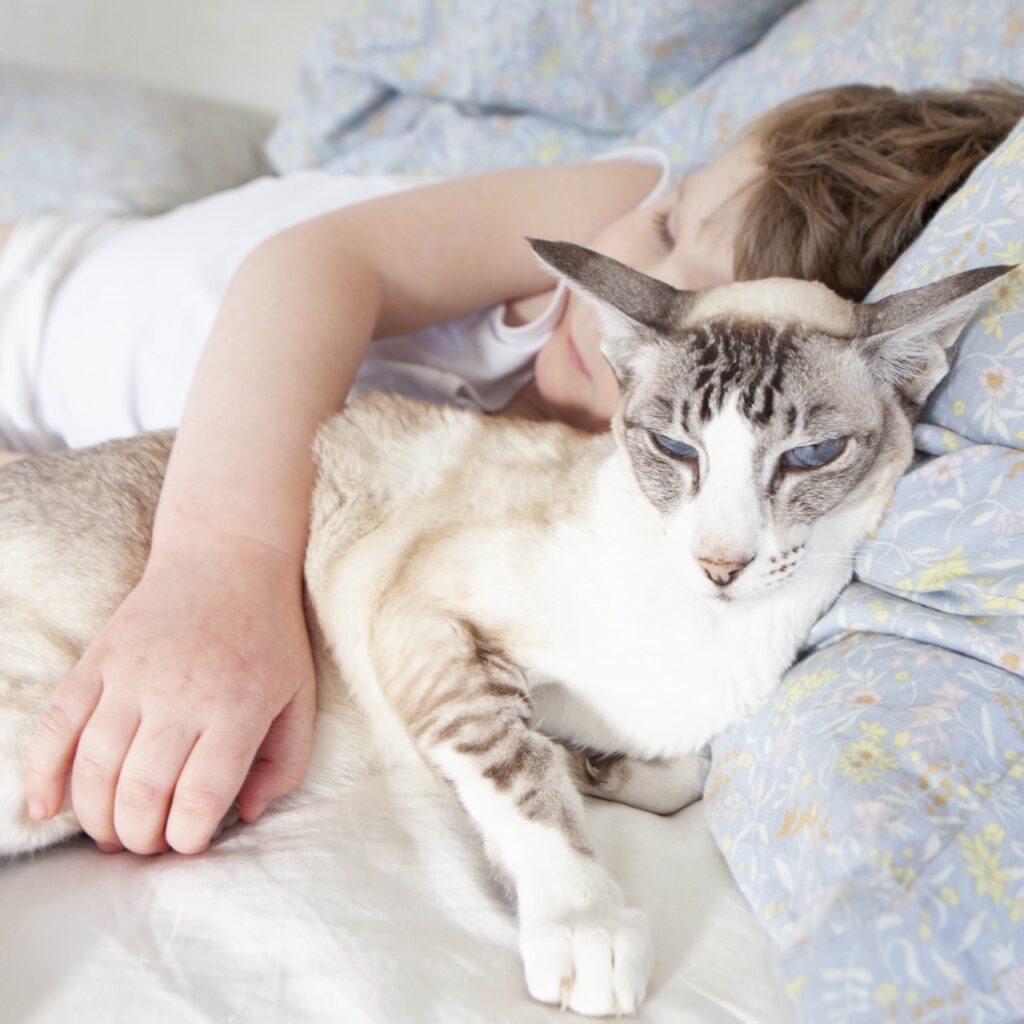 Bookrelease: In Bed by Lisa Strömbeck
Saturday 20:th August. 2-4pm
Hip to hip, paw to hand, body to body. Lisa Strömbeck's book In Bed contains twenty photographs from the series of the same name, taken from 2014 onwards. The physical and wordless closeness between humans and pets is depicted here in the quietest room in the home, the bedroom. 
In the foreword to the book, Lisa Strömbeck gives some suggestions as to why we in the Western world today own a record number of pets. The book published by Woodpecker Projects also contains an afterword by Linda Bergman, art historian, artist and founder of VERK magazine. Lisa Strömbeck is on site and also signs the books.
Lisa Strömbeck is an artist born in Andrarum and living in Denmark where she studied at Det Kongelige Danish Academy of Arts. The camera is her main tool. Since the 1990s, she has created a series of video films and photo series, many focusing on the human relationship with other animals. Dogs, her own as well as those of acquaintances, play important roles in the works, as do gangs of stray dogs. The series In Bed has been shown in many exhibitions worldwide, most recently in Fotografiska in Stockholm and Tallinn. It is also in the Moderna Museet's collection.
Photo: From the book In Bed av Lisa Strömbeck 
Information
Place: The Bookshop
Time: Saturday 28:th August 2-4pm