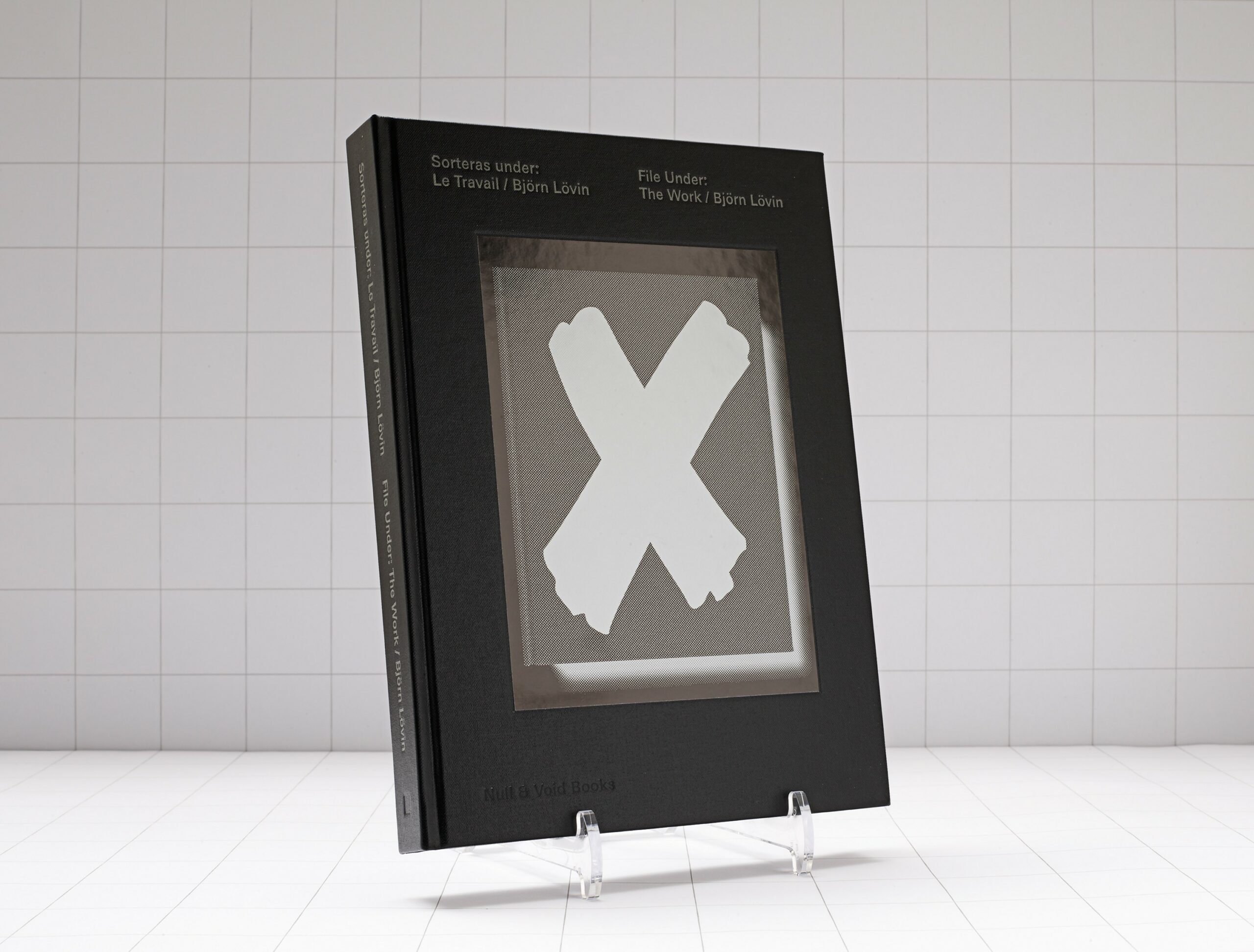 BOOK RELEASE: File Under: The Work / Björn Lövin
-
Null & Void Books present the book File Under: The Work / Björn Lövin, which contains a walkthrough from an unrealised "total exhibition" based on Björn Lövin´s oeuvre; and essays by Lisa Rosendahl and Emily Segal. The graphic design is by Jonas Williamsson. This is the fourth title released on Null & Void Books.
Björn Lövin (1937–2009) was one of the first Swedish installation artists and his large scale works was critical to totalitarian systems, ranging from the People's Home (Folkhemmet) to the consumption society, which includes some and excludes others and attract by offering safety, but at the cost of individual freedom. His career started with a solo show at Moderna Museet curated by Pontus Hultén and included solo shows at Centre Pompidou in Paris, Liljevalchs and Kulturhuset in Stockholm and at
Malmö Konsthall ((1988/9) amongst others.
In two sketches, one in english and one in swedish, the idea of the "total exhibition" is presented, and this were to include most of his works, mostly large installation pieces and his films, as a concluding gesamtkunstwerk. In the book Lövin's idea of the total exhibition "Le Travail" is recreated by a digitally visualisation in 3D, creating a digital spatiality that simulate a physical one.
The book is sold in Malmö Konsthall Bookshop at a special price during the book release.
Image: Cover of the book File Under: The Work / Björn Lövin