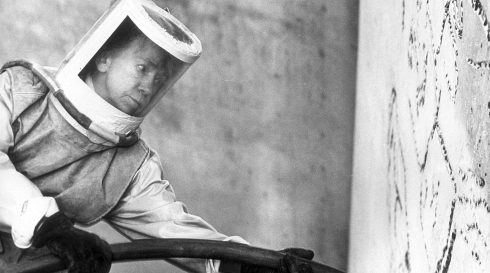 BOOK RELEASE: Ekphrases in a Cursed Age
-
In his preface to the book, Leif Holmstrand writes "about the experienced curiosity that the texts are steaming with, the kind of blackened optimism and clear-sighted desire for exploration that a greedy reader enjoys." And further down on how "[m]emory and personal reflection build roads and bridges in the brain's microcosm." Ekphrases has roots in classical Greek rhetoric. Ekphrases is to describe in words a work of art so that it becomes visible to the listener or reader; Out of the visual object, a text is born. The art of describing is practiced today in art, architectural and design criticism but also has an extensive, and problematic, relationship to the subject of art history. In the author's introduction and an introductory essay, the ekphrases in modern times is discussed. Then, ten chapters with short and long ekphrases, that sometimes grow into to essays, follow. Ekphrases in a Cursed Age is a book based on a wording by Peter Cornell. "For if it is the beholder who makes, or at least actualizes the artwork, there is only contemporary art – everything else belongs to the indolence of the viewer." In addition to the texts, the book contains a small selection of black and white photos and a reproduction of a previously unpublished work by Per Wizén. It is designed by Matilda Plöjel for Sailor Press and covers about 300 pages.
Måns Holst-Ekström is a writer, critic and art historian. He was an assistant professor in fine arts at the Royal Institute of Art 2001–2006 and is currently working at Lund University.
Image: Siri Derkert working with "Ristningar" on Östermalms subway station, 1962. Photographer unknown.