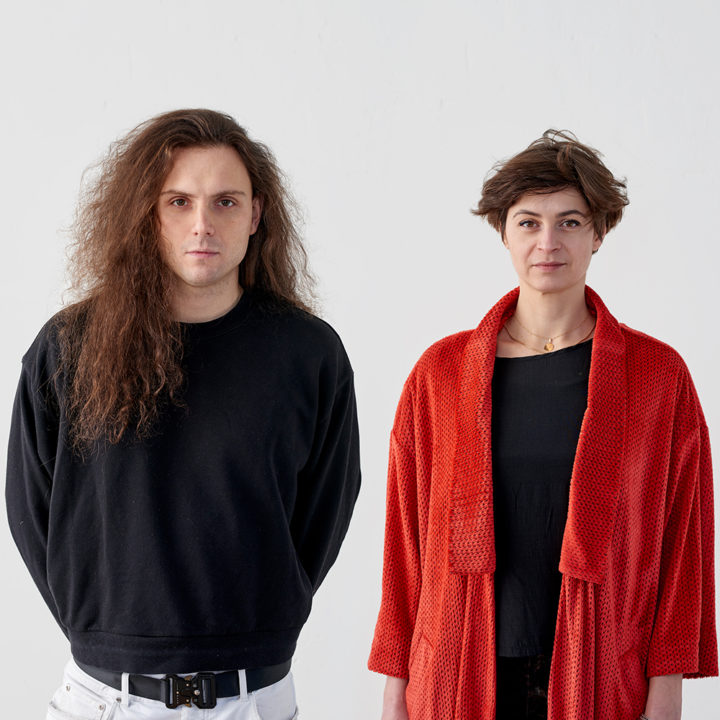 ARTISTS' TALK: Odd Matter
-
Odd Matter Studio, consisting of Els Woldhek and Georgi Manassiev, is based in Rotterdam, the Netherlands. The duo met in London at the Royal College of Art (MA Design Products) and have been working together ever since. The studio operates in the borderland between art and design, working with processes and materials in a spirit characterised by exploration and curiosity. Techniques from various historical periods meet in the designers' works, resulting in unique and unexpected concepts and objects. The two designers work playfully with materials and find new surface treatments and areas of use, such as in their furniture series Guise, in which the scagliola technique, a hand-painted marbling technique from 17th-century Italy, is mingled with rainbow-shimmering car body paint.
The Odd Matter design studio is coming to Malmö as part of the Iaspis international residency programme. The two designers will be resident in Malmö during May and June, hosted by Form/Design Center. In conjunction with their visit, Malmö Konsthall and Form/Design Center are jointly hosting an artists' talk.
In English. Admission is free but places are limited.
Co-organisers: Form/Design Center and Iaspis (the Swedish Arts Grants Committee's International Programme for Visual and Applied Artists).
Image: Odd Matter (Georgi Manassiev and Els Woldhek)