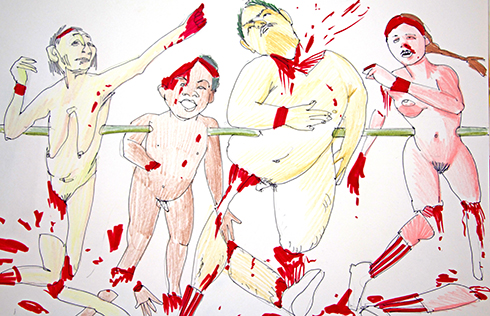 Artist's talk: Molly Lowe
-
Artist's talk with the American artist Molly Lowe (b.1983, California), who is visiting Lilith Performance Studio in October with the major visual art performance GAME ON. Molly Lowe's imagery retrieves power from below, and originates in uncomfortable feelings and limitations that are associated with living in a human body today. With a playful and direct approach to sculpture, video, film, performance and sound, Lowe builds an idiosyncratic aesthetic that grabs our immediate present and questions the hyper-voyeuristic culture we live in.
Co-organiser: Lilith Performance Studio.
Free, but limited number of seats.
Image: Molly Lowe – GAME ON. Courtesy the artist